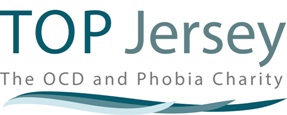 Triumph Over Phobia (TOP) Jersey is a self-help group for sufferers of phobias, Obsessive Compulsive Disorder (OCD) and related conditions. We aim to help sufferers overcome their fears and become ex-sufferers.
Group meetings are held every Thursday at 7pm at the Headway Centre, Springfield Road, St Helier, Jersey (opposite Roberts Garages Ltd - see map)
The structured treatment plan which is tailored to each individual is based on Cognitive Behavioural Therapy (CBT). This is commonly used in the treatment of phobias, OCD, depression and related conditions.
For an informal discussion, call our helpline on 0800 735 0608 or 01534 608008 or e-mail us at topjerseyci@gmail.com
We are looking for an individual to train as a new Chairman & Group Leader. If you have a knowledge of mental health issues, or have recovered sufficiently from OCD, a phobia or related anxiety disorder, or if you have helped a relative or friend to do so and you would like to lead the charity, you will get great satisfaction from this voluntary position. Training will be given in running a TOP Group before taking over from Celia Scott Warren in a few months time as she intends to move to the UK later this year. The new Chairman & Group Leader will lead a team of supporters to help people attending the TOP Group to make individual improvements to their lives. If you would like to apply or to find out more information, please contact Celia by email on topjerseyci@gmail.com.