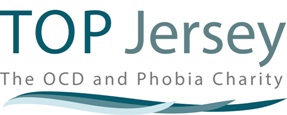 TOP Jersey Privacy Notice
The Charity collects and uses personal data as described below to support people with OCD or phobias.
The Charity does not and will not sell personal data to, or share it with, other organisations or individuals, apart from in the rare exception of sharing personal data as specified below. Paper personal data will be held securely in lockable filing cabinets. Electronic personal data will be held in databases that cannot be accessed through open networks.
Data Retention
Group Members
The Charity holds the contact details and relevant health data of Group members on its database as provided to TOP Jersey on the Group Application Form and Registration Form. These forms are completed when an individual decides to attend weekly meetings of the group.
Health data is collected from Group members on monthly Fear Questionnaires which are used to monitor the progress of the individual member. Once reviewed, this health data is collated in an anonymised form and sent for research regarding OCD and phobias.
TOP Jersey will not share any personal data of Group members unless it considers the member might pose a risk of harm to themself or others. Once someone ceases to be a Group member, having informed the Group Leader or a volunteer, their personal data will be deleted within three months. Similarly, personal data will be deleted following non-attendance at the Group for three months.
With a Group member's written permission, TOP Jersey will provide contact details to the local professional mental health services if the member wishes to attend a workshop or course or to the national charity TOP UK if a member wishes to receive their newsletters.
Volunteers and Committee members
TOP Jersey will keep a database of the names and contact details of everyone who agrees to undertake voluntary activities on behalf of the Charity. This personal data will be used to arrange training, and to inform volunteers and Committee members of lectures, conferences, fundraising events and other activities that may be of interest to them.
For the Group Leader and other volunteers for whom it is appropriate the records will include their DBS number and the date of its issue.
Friends of TOP Jersey
Anyone may register to become a Friend of TOP Jersey. This can be done by completing a paper form either from the Charity or from its website and providing name and contact details. This personal data will be used to make Friends aware of lectures, fundraising events and other activities which may be of interest to them. The Group Leader, Group members, volunteers, Committee members, Patrons, and donors are all automatically Friends of TOP Jersey by virtue of their actions in supporting the Charity.
Friends of TOP Jersey may at any time inform the Charity that they wish to cease being a Friend. Their personal data will be deleted within one month of the Charity receiving this request.
Donors
The Charity will keep a record of any individual or organisation that makes a grant or gives a donation to the Charity for three months.
Individual's rights
Individuals have a number of rights relating to their information e.g. to see what TOP Jersey holds, to ask the Charity to update incorrect or incomplete details.
The Charity would like to keep individuals' personal data accurate and up to date. If an individual becomes aware of any errors or inaccuracies, they should let the Group Leader or a volunteer know, so that the Charity's records can be updated.
Individuals should not hesitate to contact the Group Leader if they would like to request any information about their personal data.
Any individual who has any complaints about the use or retention of their personal data by TOP Jersey has the right to contact the Office of the Information Commissioner at One Liberty Place, Liberty Wharf, La Route de la Liberation, St Helier, Jersey JE2 3NY.